HTD received significant support from Indonesian customers during coronavirus.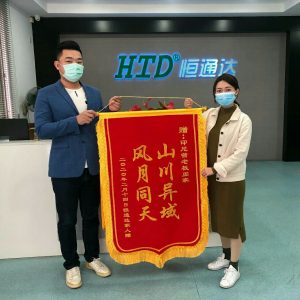 Recently, because of the coronavirus, most people in China are suffering. The Chinese government is encouraging people in some cities to back to work now. As we know, masks are the critical point for employees in daily work.
Mr. Zeng is a Chinese Indonesian businessman who is HTD's customer. He noticed that we all lack of masks in China. So he and his team supported HTD with 1000 masks as a gift sent from Indonesia since 8th in Feb.
HTD, with many thanks to Mr. Zeng and his team, we are appreciated his help and concern. Although it's just 1000 masks, it means a lot for HTD and China at this moment. HTD already back to work and starts to produce, and these masks will help us a lot.
HTD always give customer's satisfaction at a reasonable price, right quality product, and the best service. And Mr. Zeng, as our customer, also uses the same way to us support HTD. Thanks again to Mr. Zeng and his team, and we will continue to give customers with our best support.
Hopefully, China will be fine soon.
Contact: Sally Chen
Email:sales@htdsanitary.com/sally@htdsanitary.com
Tel/Whatsapp: 008613502635301